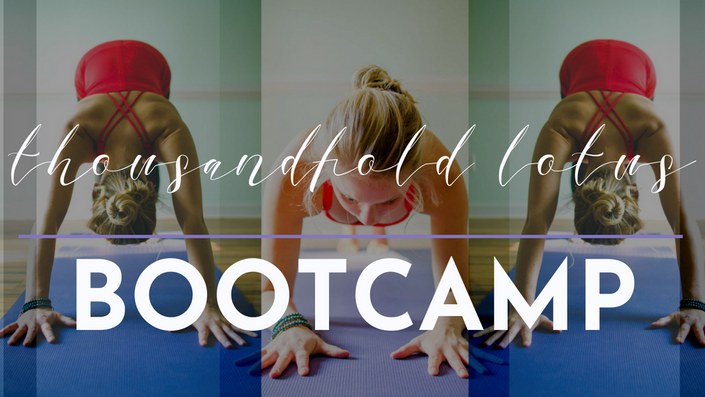 Thousandfold Lotus Mind Body Bootcamp
A Pilates-inspired fitness plan using the highest quality movements to provide the fastest, most efficient workouts.
Are you ready to be the BEST VERSION OF YOURSELF from home?
I've got the achievable structure for you right here.
The Thousandfold Lotus Mind Body Bootcamp is designed to get you fit, strong and healthy with the most successful coaching method possible.
This mind body bootcamp is right up your alley if...
You are looking for a program you can do at home without any extra equipment.
You're feeling out out of alignment with who you feel like you are deep down? Your physical body isn't matching up with the person you see yourself as. You're ready to get strong while finding the balance between effort and ease.
In the past, you've had trouble finding time to workout.

You get on track with your fitness for a bit, but then have trouble staying consistent.
You're not sure of the best way to do safe exercise on your own and you want the guidance on proper form.
Well you're in luck!
Unlike other fitness programs out there, this mind-body bootcamp can be done at home, provides you with workouts that incorporate efficient, quality movements so that none of them will take more than 25 minutes of your time on a given day! Say whhhhhaaat!
This bootcamp focuses on mindfulness and support to prevent you from falling off track.
Creative, diverse and safe workouts are delivered to the comfort of your own home every week!
Here's what you'll get when you join...
Results
Full body strength.

Reduced stress + increased energy.

Improved balance, posture & flexibility.

Alignment with the powerful woman inside of you, confidence & happiness.
What's Inside:
One month (4 weeks) weeks of FOUR workouts, created for you to provide optimal body movement.

This breaks down to two workouts that emphasize lower body, while the other two emphasize upper body. This design is so that you can do the workouts on consecutive days (if that's what works best for your schedule) while still being safe and optimal for your muscle recovery which is essential for strength development.

You'll be able to see when you've completed your workout so you stay on track, but can always go back and repeat a workout if it ends up being a favorite!

Mindfulness support for ultimate wellness.
Imagine if...
You felt GREAT in your body... every day! You had energy and stamina to tackle your day. Your body felt more balanced and flexible with less aches, pains and stiffness. Your mind was at ease.
....Well, welcome to the good life, my friend!
With the Thousandfold Lotus Mind Body Bootcamp we are going to crush it! Mindfully of course ;-)
Quick, quality, well balanced workouts that are creative and fun are going to make for an amazing month! Let's get started.
Your Instructor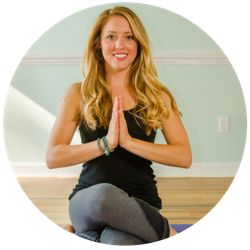 Adrianne has been passionate about teaching Pilates and specialized body movement for the past 10 years! After earning her degree in Kinesiology with an emphasis on Exercise Science, she continued her education becoming a fully certified STOTT Pilates instructor, Certified Strength and Conditioning Specialist with the NSCA, and a certified Yoga Teacher (200RYT), just to name a few. Not only has she been working with bodies 1 on 1 in boutique style studios, but she has served as an adjunct professor of exercise science, as the fitness specialist at NASA Langley Research Center and is the exercise physiologist at a local eating disorder center where she is developing their wellness program. Through this extensive study of body movement and experience she has come to love teaching specialty course topics, which are now brought to you in online format!
Courses Included with Purchase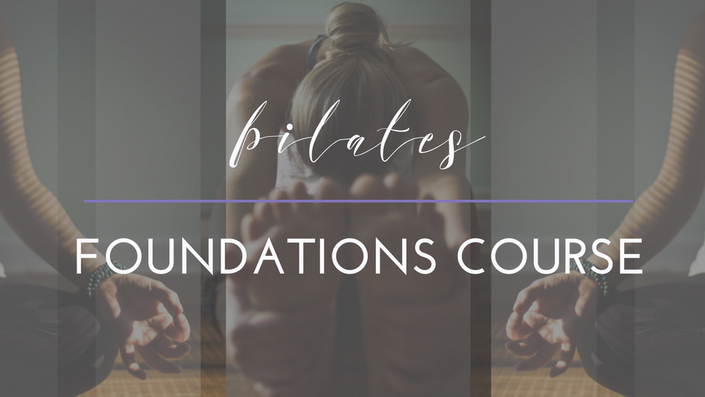 Pilates Foundations Course
EVERYTHING you need to know if you want to do Pilates...correctly, that is.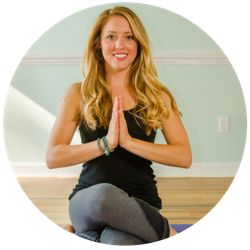 FREE
Original Price: $0